Crude Oil Secrets – How Programs Trade Crude Oil
Crude Oil Trading
I will reveal never before published information of how program trading runs the Crude Oil Trading Markets. See how the programs and robots trade the price actions. Same patterns repeat day after day, you just don't know what to look for. Nowhere the market is going, how to nail tops, and know when the bottom or reversal is going to happen in crude oil trading.
This learning experience will greatly improve your crude oil trading, trade crude oil like a computer robot each day, this is the best methods used to trade crude oil. Trade like the professionals, price moves up and down like a ladder, so put the price ladder to work and profit from the levels. The method is easy to learn and put to use in your daily crude oil trading. You will never trade your old style again, once you see how program trading and price ladder works you will be trading the price levels and reversal points and they repeat each day.
Also get our new Trading123 Open Indicator, no the trend before the market opens. The indicator is for use with the NinjaTrader Trading Platform. This indicator is deadly accurate in trading crude oil, no the trend and be able to trade it quickly. The video explains all the details on how to use and start trading right away.
Bonus #1 get our new Crude Oil Trading Road Map manual. Learn on how to trade the price ladder, spot reversals.
Bonus #2 Trading123 Color Moving Average Indicator, use this to spot trend reversals.
Bonus #3  Trading123 Volume Indicator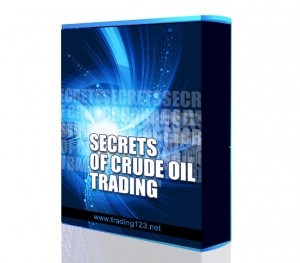 Crude Oil Trading
This is an example of the price ladder how it looks on the chart each and every day. The levels stay the same all day long. Price runs up to a level sell and take gains. These levels  are there before so you know where the price is going.   Price hits resistance go short and cover and the lower price ladder support. So in the example price hit top level, go short cover at lower price level, it stopped right on the tick that's how accurate it is. Then reversal back up for more.
Crude Oil Trading
In the chart example above price breaks out to new high runs to the next level. Then price holds support as this is were the major market makers use  program trading and are buying, they know these levels. Then up we go for more, hits the target, use a limit order to get out at the price target and you learn how it works each day just like the big trading firms do. Very easy to learn and start being consistent in your trading right away.  And in downtrend levels work the same, trade one level to the next. Trading is all about education, traders need to continue to educate themselves on the markets.
Trade the price ladder each day

See when, where they go long, and go short

Learn how to be consistent in trading each day

Gain confidence in your trading crude oil
Time entry and exit points to the tick

Program Trading averages 72% of market volume

See when, where they go long, and go short

Crude Oil Road Map Manual, will educate you

Quit relying on indicators, the price ladder is price action
Crude Oil Secrets – How to Trade Crude Oil